Christmas and New Year 2019 have flown by and it's not long before we start getting ready for kids to go back to school. And although they can look adorable in their school uniforms, it's important not to forget the importance of backpack ergonomics to help avoid back pain, and to prevent structural damage to your spine, during  this school year. 
What features should your child's backpack ideally have?
Backpack ergonomics begins with the quality of the backpack. If your school has a standard backpack, it will most likely be made from lightweight material and feature the following:

– padded shoulder straps (approx. 2 inches wide)
– padded back panelling
– a chest strap and;
– a waist strap
If you are buying a new school bag for your child, try to find something with the features above, as they all contribute to reducing stress on the spine and back painwhen utilised correctly.
How should your child's backpack sit?
Your child's back will respond to any weight applied for a long period of time, so it is important to distribute the backpack weight evenly to avoid any distortion to the natural curve of the spine.
Check out the diagram for correct backpack ergonomics below and remember the following key points to avoid help avoid back pain.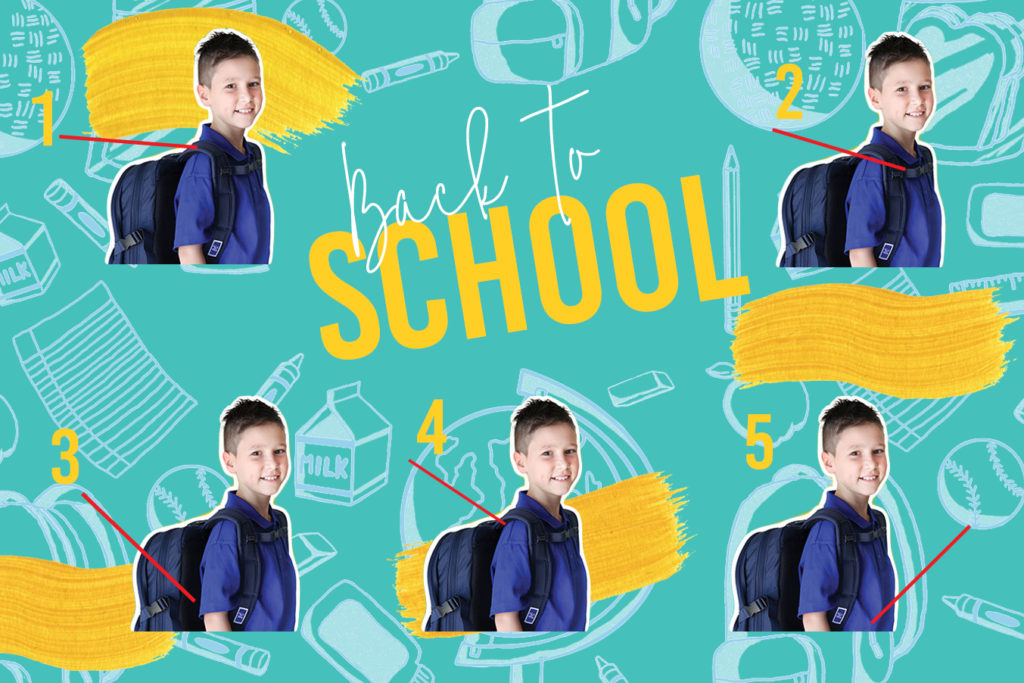 – Make sure your child knows to always wear the two shoulder straps (one on each shoulder) as opposed to hanging off one shoulder
– Try to pack the heaviest items into the backpack first as this will ensure they are carried lower and closest to the body
– Avoid any objects poking into your child's back
– If your child is younger, remember to ask them if their bag is too heavy and teach them to remove any unnecessary items adding to the weight
What can happen if your child's backpack is too heavy or worn incorrectly?
Sometimes it helps to educate your child as to why they should be wearing their backpack correctly. Did you know that the weight of a backpack can pull on the neck muscles which can in turn cause headaches? It can also contribute to pain around the body including in the shoulders and lower back.
Finally, if your child is experiencing back pain, or if they are active at school (ie. school sports), it's a great idea to book a Chiropractic and/or Occupational Therapy session to highlight correct posture and movement and instil these positive behaviours in your kids moving forward. Prevention of back pain is much better than the cure!
Call Langer Chiropractic and Soft Tissue Therapy in Wembley for more information.
Ph: 08 9382 3466