Chiropractor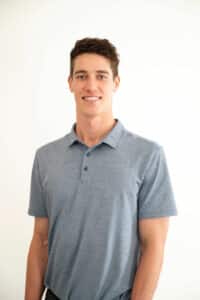 Joel Hooper is dedicated to a holistic approach to healthcare and natural recovery. He attended the renowned Murdoch university, where he obtained a double degree in Clinical Chiropractic with distinction as well as a Bachelor of science with focus in chiropractic. He has been working as a Chiropractor for multiple years in an established practice and has done regional work as well.
Joel has continued his professional development and has received training in the following Chiropractic methods:
 Diversified
 Functional Neurology
 Gonstead
 S.O.T.
 Thompson Technique
 Activator Methods®
 Applied Kinesiology (AK)
 Syntropy methods
When Joel was younger his mother was injured in a serious car accident which resulted in a severe injury to her lower back. She consulted a variety of professions that said she would no longer be able to play sport.
After years of pain and suffering she decided to consult a Chiropractor and began treatment. The result was 35 more years of pain free sport.
It was this story that intrigued Joel to become a Chiropractor and help as many people as he can to get back to a quality of life that they didn't believe was possible.
He looks forward to seeing you for your initial consult.